MY WEEK IN PHOTOS: JULY 3–9!

Celebrating 4th of July with my family, having some Waldo puzzle evenings, hanging with Gabby poolside, Drag Brunch in West Hollywood, Alyssa visiting, and a HAIRCUT FINALLY!!!!
Enjoy!

Morning from South Pas! Having a hard-boiled egg with Tweedy ready to catch any falling bits.

A very foggy day

Atmospheric. I never want June Gloom to end. (Btw—is "June Gloom" just a Southern California thing? It's when it gets foggy and sad in the mornings during June, but "burns off" by 1pm the same day and is sunny. Is that a universal weather thing?)

Today is the day before 4th of July and there's barely anybody at work. Most people took off Monday, so I had the classroom at the gym to myself.

Super casual cuz #spoilers I was in South Pas since Friday and really didn't bring too many shirt change options.

Leftover chili and avocado sad lunch

End of the empty day

Walking down the hill

Parked in Westwood to get to my Monday night class.

I sincerely love this weird flooring in the school elevators.

Good morning! With my cousins to a local community 4th of July event.

Happy 4th (belated) if you are in the USA.

Playing on some firetrucks

Getting my Riverdale on while prepping some deviled eggs

Yaaaah

I got this apron-looking handmade dress from Goodwill for $4 and my mom agreed to help me with the hem

Love moms

Soaking up sun and the pool at my cousin's

#NotALaysAd

MY HAIR IS SO TANGLED. How do people with long hair keep their hair in okay shape when swimming or at the beach?!?!

Play time

Then headed over to my other cousin's house for a 4th of July potluck and fireworks viewing bbq party

Barkley had cancer and they had to remove a leg…he still moves around SO friggin fast. What a good doggo.

Playing "Egyptian War"

*Blink* *Chewing*

Charlotte made this elegant cake (training her for Masterchef)

Hanging with the chinchilla

Can't have a BBQ without s'mores

All set to watch the fireworks

I CAN'T TOO CUTE

Third year! (In the middle)

I got one of the reject ones ahah

These three pimples are like orions belt on my forehead

Another Goodwill shirt

My mom sent me home with these babies.

Need to get better at not charring my garlic to death

Still by myself, all friends and Zach still out of town haha so why not have a Sarah night to totally recharge. Riverdale and a puzzle and some whiskey.

Finished Riverdale, moved on to re-watch Moana!

Love Moana

Finished in one night!

The morning after. So beautiful.

Tried making myself a smoothie and why does it always look like vomit!

😦

Need haircut.

Gabby came over, she just got back from a trip to Mexico.

What a goob

In our favorite food aisle

Gabby and Jake over for some video games, and I made soup and lured them with free dinner.

One of my best batches ever

Mario Party!

Attempting to give treats

Not as much like a jolly rancher as I thought it'd be like

Started another puzzle and 10 Things I Hate About You

After work on Friday—Gabby invited me and the boyos to join her and her roommate at a house her roommate was housing sitting.

So excited

Ready to go ANYWHERE

A beautiful home with lovely rooftop views. What an honor to hang out there.

Plus there were so many dogs

So. Many. Dogs.

6 total

Swimming

Beautiful sunset

Magical

Some pizza and wings cuz we are unhealthy shits

Today was supposed to be the hottest day of the year so far, parts of LA were over 100 degrees easily. This weird pose is to show off my ~fashion~ shirt that has the slits on the side. So trend.

Zeen is back from his family trip!!!!!! Finally somebody else to help walk the pups!!!!

Off to downtown!

Baking

Chinatown

Met up with Jase to check out the Renegade Craft Fair

Lots of booths of minimalist jewelry, handmade ceramics in light blues and grays, and blankets and weavings for the wall.

I didn't buy anything except these lamb tacos and THEY WERE SO GOOD

A bald spot in the flowers perfect for posing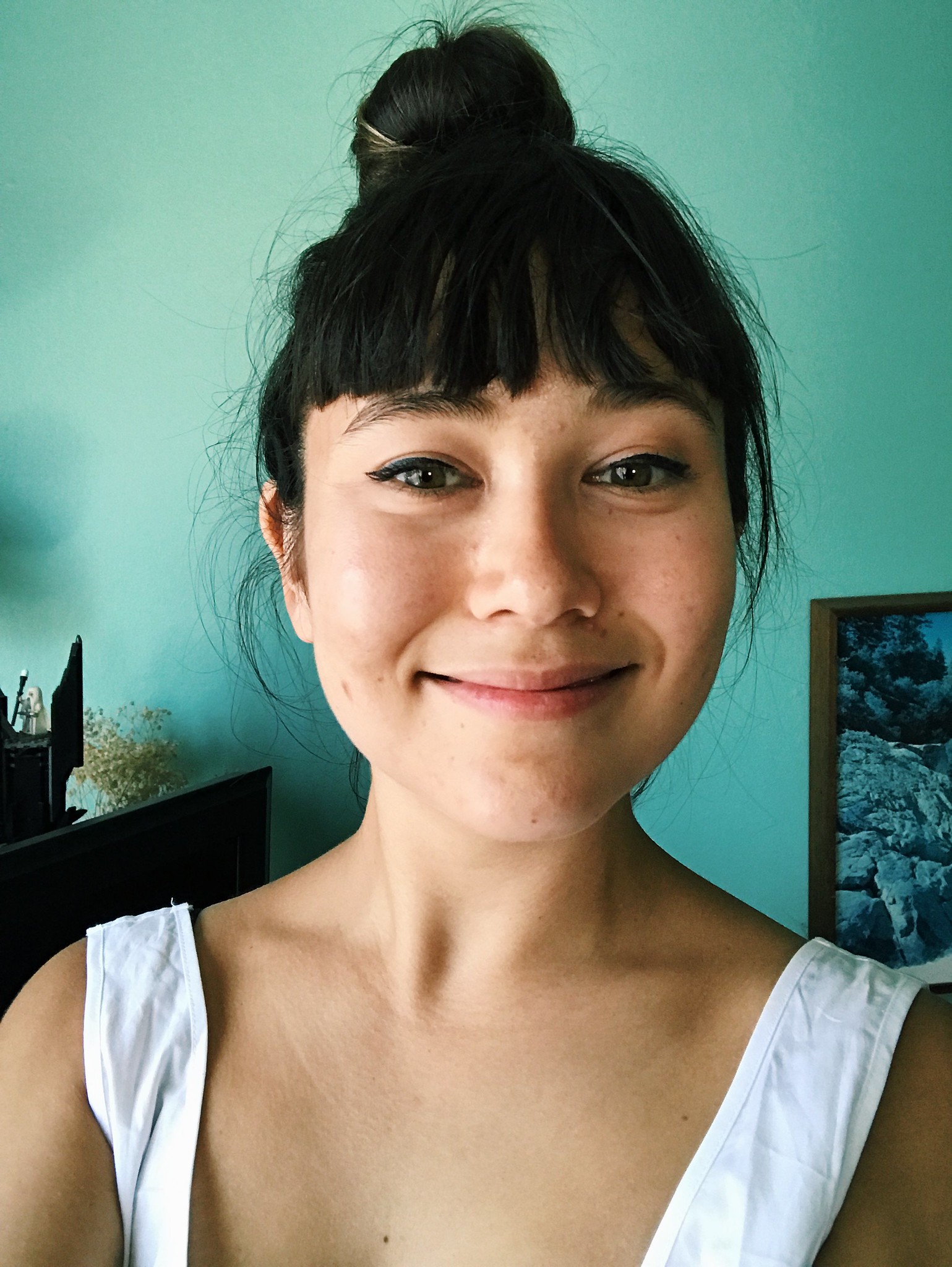 Scheduled my haircut officially so goodbye to this bun!

Farewell!!!!

Later that afternoon I went to check out the Rock & Mineral Show that I saw on FB ahha, but nearby at a field there was an event. Went closer to check it out cuz it was people in costume hardcore fighting. Asked around to a few people and learned about the Society for Creative Anachronism.
From their website, "The Society for Creative Anachronism is an international organization dedicated to researching and re-creating the arts and skills of pre-17th-century Europe. Our "Known World" consists of 20 kingdoms, with over 30,000 members residing in countries around the world. Members, dressed in clothing of the Middle Ages and Renaissance, attend events which feature tournaments, royal courts, feasts, dancing, various classes & workshops, and more."

They had Roman gladiators fighting pirates fighting vikings fighting kngihts. And they were using different weapons. Real impressive, especially in the 100 degree heat.

Here we go! Main event.

So much more crowded than I expected!

I got a $15 piece of Float Copper — "Torn out of the ground and dragged by a glacier" PRETTY COOL

A SMILEY FACE OMG

Subtle arsenic warning

So many options

I love my float copper 🙂

Squirtle and Gizmo cudddling under the blanket

Had a cleaning spree

Then Gabby came over and we ordered some delivery

Chinese food yay

I've never had the fish from this place, I thought it'd be more like fish fillets in black bean sauce but it was in a red spicy sauce.

He's baaack in his dirty shirts and on the computer woo

Sunday morning! Had to sleep out on the living room floor on my futon because we have the AC unit in here and it's unbelievably hot in the bedroom.

Working on some homework for my Monday night class

Hamburger Mary's Drag Brunch—brunch with a drag show performance

The bathroom has a disco ball

Beyonce??

Katy Perry??

Whitney Houston!??!

Hi Alan! (The bill came in a shoe)

Alyssa was in town!

After Drag Brunch, we went downtown to a brewery and then I walked to get my haircut. Then I walked back to meet Alyssa and her boyf for sushi.

Mmmmmm

I want the crab poster

Little Tokyo

Home! With my creased sweaty shorts and new haircut that was fancily blown out.

No more blonde, no more hair

Spent the rest of the evening doing homework. And that's all folks!
Much love friends.