MY WEEK IN PHOTOS: AUGUST 19–25, 2019!
A week that revolved around food, photography gigs, and seeing friends around the dinner table. And, I finally bring home a pottery set I'm proud of!
Enjoy!

Some new babies in pottery tonight: I'm thinking one will become a planter, and another is an alternate vase shape to the ones I'm making for Kiki.

Always fun when I get to take home a box of pieces.

Got a postcard from Europe, from Lena and Delphine

Got better photos in the morning of my mugs! I'm very proud of these, they actually feel like a set.
//embedr.flickr.com/assets/client-code.js
Matte white on the speckled clay

Glaze test completed. I think the pink will do.

Mango and veggies for lunch

Downtown for an evening with Gabby and Andrea

KEVIN

Always leave feeling happy after seeing my SP gorls.

Still so into my mugs, such a rare feeling

Dots and corduroy

Pimple is poppin'

Enjoying a dusk drive across town to meet up for Anders' birthday dinner at Freedman's

Incredible fish bottle

Pickles, matzo ball soup, table side cut brisket, bone marrow, ugh DELICIOUS.

❤

Enjoying a scoop after din din

Zach finished assembling all his comic boxes

We are lucky to have cousin Peanut here with us for the next few days.

Sufi is thrilled

Shooting more for Far Bar

And then shooting over at Sake Dojo

Coffee whiskey to end the night

Finally time to address the tupperware

Had a tupperware tragedy

Zach's hummingbird hobby continues

Peanut trying to assist in tupperware organization

Never really fully organized the pantry after we moved, so this is the fun weekend activity for today.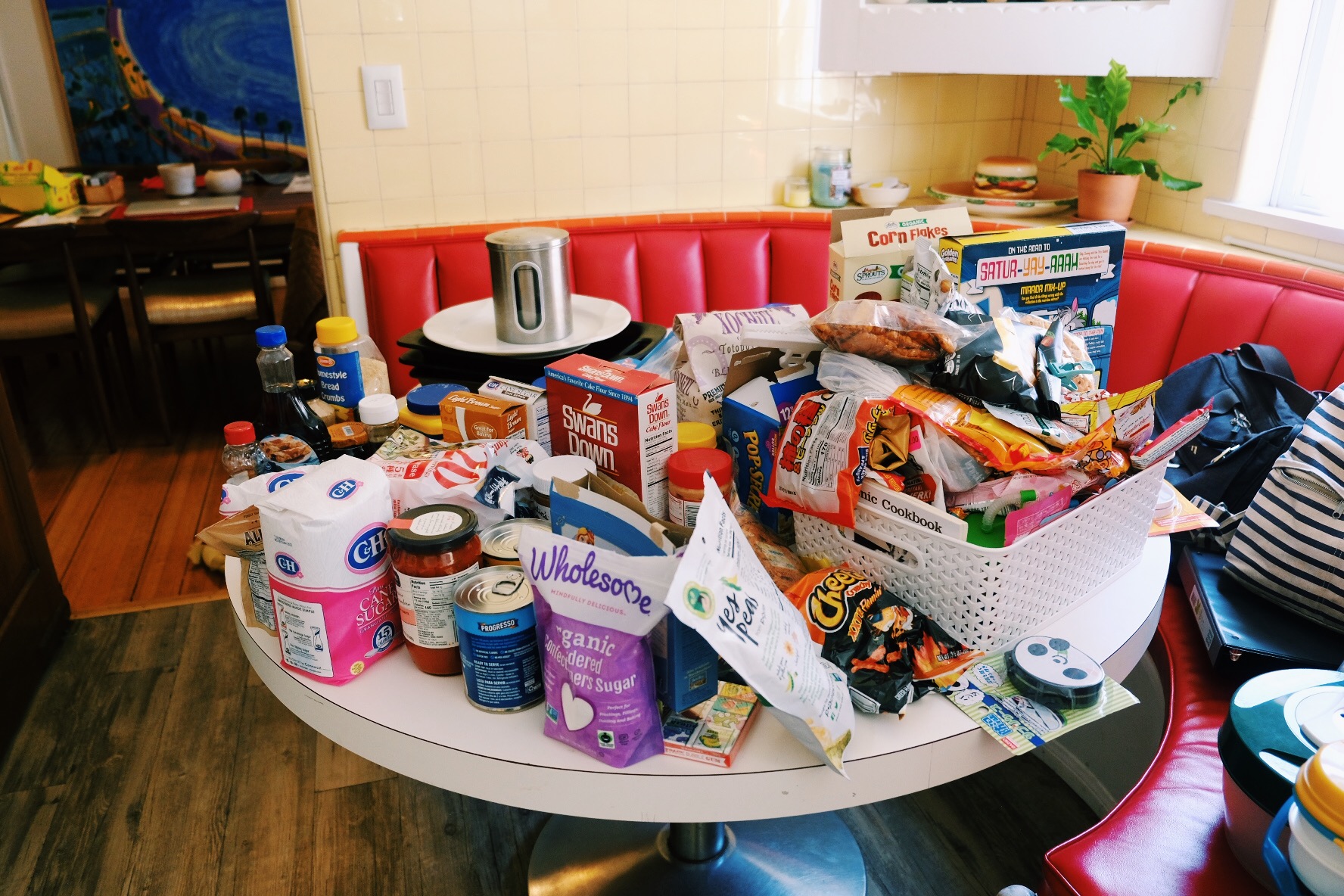 The snack cupboard is really where it has gotten out of hand.

Probably looks the same, but it has 70% less things.

Dressed and ready for Mandy's event

Mandy organized an event for a young chef to build a menu around, and for her to sell some of her Mandy Ink merch and prints.

Beautiful dish after beautiful dish. Little bites, all themed around seafood.

Shot some pieces for the lovely Amanda

And then afterwards started some of the processing.

Zeen's little brother came to town

Boiling Crab with some more of Zach's family.
Thank you for reading!
__
A question that you may or may not feel inclined to answer? So! Let's do it. I invite you to answer in the comments:
What's the wildest thing you've had an a maki roll? The Louisiana style fried chicken this week was pretty fun (and spicy).
__
Much love friends!