MY WEEK IN PHOTOS: JULY 31–AUGUST 6, 2017!
Spent my work week at SIGGRAPH learning about virtual reality, Moana, and computer science and spent my weeknights eating too many chicken wings, a medieval beer tasting event, and coaching Tristan through Game of Thrones. A weekend with friends in Los Angeles, from downtown to Santa Monica.
Enjoy!

Good morning! This week I'm off to the Los Angeles Convention Center to meet a co-worker covering a computer science and interactive iniatives conference.

Got here early for the press/media briefing.

There was a whole hall of VR and AR experiences to try out, and seeing the Michelangelo up close and personal was pretty cool.

Mid-conference update for Episode 3 of Game of Thrones for the Getty.

Marissa, the writer for the piece we're working on.

Tried out "Ghost Paint," a VR experience that lets you spray paint and tag on a brick wall. Here's my creation.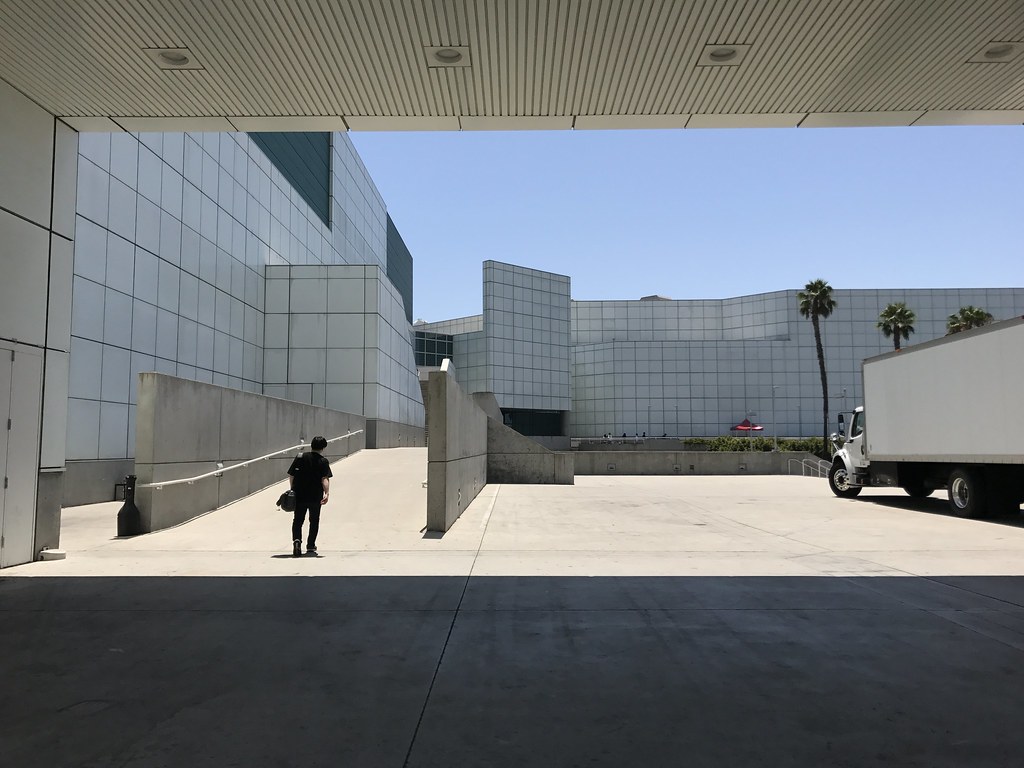 If you squint, it kind of looks like the Getty.

Sad corn dogs for lunch. The lines for the other food trucks were too long.

Robot dance party

Marissa feeding her baby

This project is called Real Baby, Real Family—and it came about from Japan to address the rapidly declining birth rates. Meant to encourage people ot see their own faces on babies and perhaps be warmed to the idea of parenthood. Marissa wrote about the project for Motherboard if you're curious!

Home from the conference in time for class, and this week it was a remote class. It was so weird to watch a video I was in from a week ago doing a usability test on my screen as I sat there…

Hey mushrooms

Running outside instead of in a gym. I signed up for a 10K in November, so I should get some outdoor exposure.

It's too hot to run in the summer arhgh.

A girafee named Tiny there for a drawing lesson? Blasted past this and headed to the Making of Moana panel.

It was so interesting to hear about all the details and design decisions that went into building the world in Moana.

Met up with Marissa and we headed to check out the exhibition halls.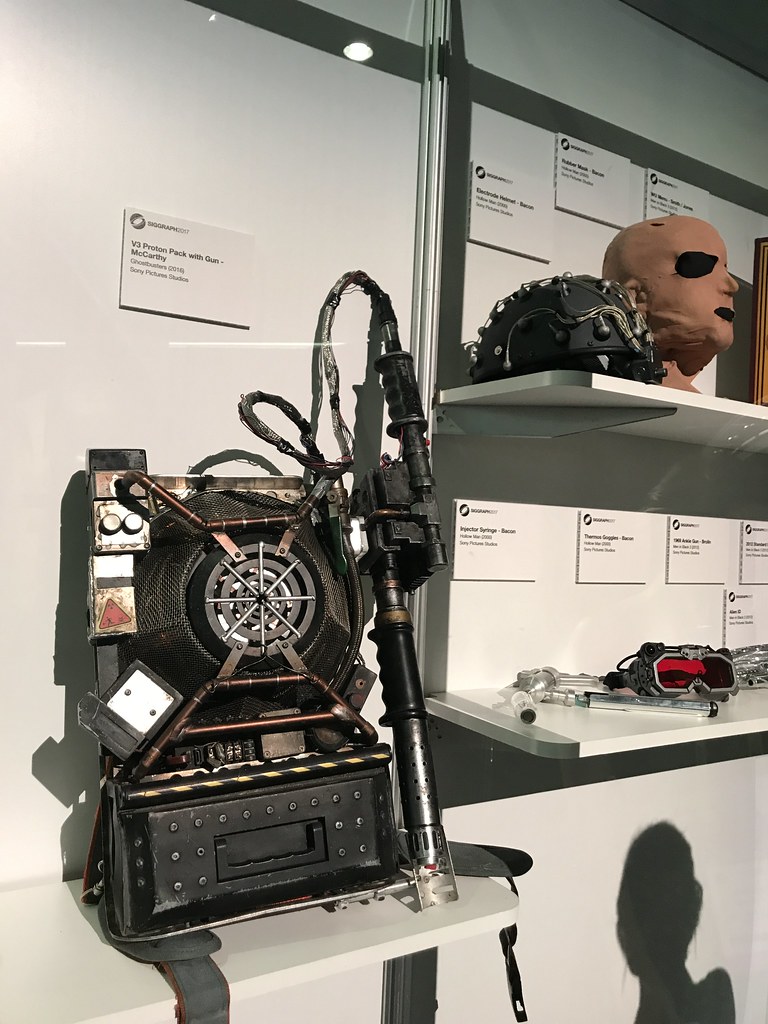 A space for film studios to display props and stuff. The Stuart Little car and mouse cracked me up. I used to love that movie!

Directors and Producer of Moana signing posters.

An AR project that involved a Cathedral called Saint Sophia in China, the postcards could be activated using an app and you could "see" into the Cathedral. Pretty cool.

Eye am here to learn.

Messy chicken tikka masala wrap from a food truck

So happy to have received this Moana lithograph from Disney (free for attending their panel)

Neighborhood scenes

In a Lyft for an hour across town…

Planning meeting with amwa

Another day at the conference

This day we went to the art gallery to see the pieces curated from Latin American artists about technology, art, etc.

Couldn't resist wings for dinner.

Plus wanted to use up some things from my fridge including some gyoza from this giant bag.

Gyoza! Fried up. A little too oily but whoops.

Gyoza and salad and wings, what a well rounded meal.

Her face! Hahah

Noticed these bikes attached to little locking chain devices. I want one of these.

How did that truck get in there?

His new favorite spot

Working from home on Thursday

Giving Glenn some play time.

Avocado toast

Blurry photo of Tristan and Tweedy on our way to Ralph's

Liiiiike they are so smol.

Treats for the boyos.

We had quite the selection for dinner—sushi from Ralph's (bold move, I knwo), MoonJuice beers, hot cheetos…
"Robert Baratheon looks like Golem." —@tristaaan #TristyWatchesGoT pic.twitter.com/u2adcuUmo5

— Sarah Waldorf (@SarahMWaldorf) August 4, 2017
I've been Tristan's Game of Thrones mentor through the first few episodes as he gets familiar with characters, family names, etc. It's so much fun to hear his commentary as a new fan hahah.
Bran is alive—is this what it was like in 2011 watching #GoT for the first time? #TristyWatchesGoT pic.twitter.com/Zyh1MQ7X3O

— Sarah Waldorf (@SarahMWaldorf) August 4, 2017
The moment Bran wakes up…

My rosemary chicken wings are done and ready

We knocked out three episodes.

The next morning, I posted this post on SleepyWaldo about planning my upcoming trip. Thank you to everybody who has left a comment or messaged me ideas for making the most of my first visit to Thailand, Cambodia, and Vietnam. And I know these are huge countries with so much to see! So it's so helpful to hear your perspectives. Please leave me a comment over there if you don't mind and have some tips!

Back in the office

Sad lunch

Tristan and I attended the Medieval Microbrews event where we learned about the history of brewing and then tried some medieval-inspired beers.

Somewhere between a cider and a beer

So much fun.

Atmospheric evening at work, not so bad.

Then we picked up Kiki and Ders and headed Downtown for an Escape Room. Haven't done one of these in a while…

Here to attempt THE VIRUS. *oooh* Where you are a scientist and have to figure out puzzles to gain access to an antidote to the toxins you were exposed to.

So beauty. But we didn't escape. 😦

Mom and dad

Can't say no to spicy garlic fries.

Emilio and Riley joined for the Escape Room and Barcade afterwards.

Got Emilio hooked on my favorite game

One of the hardest *no pun intended* pinball machines we tried.

Took a loooong train ride from Downtown to Santa Monica, opposite sides of the city.

So magical!

I rarely find myself at this beach, mostly I think because it's known to be crowded and full of people visting LA for the first time. But hey, it's nice!

So beautiful and the water was actually warm! And I'm a baby when it comes to ocean water, especially the Pacific Ocean. Usually it's so cold, even in the summer.

"I'm taking a picture of you…" "What"

A week of garbage food but yum so good

Sunday!

Aw haven't been to this park for a while and it's all totally dry

I documented this whole day, I hope to edit that and get it up soon!

Exhausted

Sufi looking directly into the camera…

Cooked up some shrimp tacos

Mouth is watering now

Busted out this bag I haven't used in a while.
You'll have to see the rest of the day when I post the "a day in my life!"
Hope you had a great week.
Much love friends.